Disposable approach to manufacturing media
A concept for manufacturing and mixing media and other sterile process liquids in a self-contained sealed unit has been launched by Alfa Laval.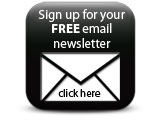 All product contact surfaces in the Hynetics system are disposable, eliminating the need for CIP and SIP procedures between batches. The patented system, which was developed jointly by Alfa Laval Biokinetics and Hyclone, is intended to replace conventional tanks and other permanent vessels to provide in situ formulation of products such as media, buffers, final formulations, intravenous solutions and homogenous solutions such as adjuvanted vaccines. As it is self-contained and fully enclosed, the system can be safely installed in unclassified production areas. Product is filled, mixed and formulated in disposable BPCs (bioprocessing containers), ranging in capacity from 25 to 10,000 litres. Key to the system is a specially developed mixing disc made from rigid engineering plastic. It has multiple slots extending across its entire surface, to the underside of which are attached simple film flaps that open as the disc moves upwards in the BPC or mixing bag, allowing fluid to flow through the slots. The pumping action is reversed on the downward stroke when the flaps close and the energy in the system is directed towards the vessel's bottom and walls. The turbulence thus created pulls the powdered materials into the fluid stream, resulting in high mixing efficiency, says Alfa Laval. The disposable BPC sits inside a special hexagonal holding vessel, designed to promote turbulence at the corners. This vessel also incorporates an angled bottom to facilitate filling, while a door in the side enables the disposable bag to be located quickly and easily. At the end of each batch, the mixing disc, flaps, plastic mixing disc and shaft cover, which attaches to the bag film, are all disposed of along with the BPCs for powder feed and mixing. Special variants can be manufactured to meet specific product or process requirements.
Companies