Dortek expands in the US
Irish hygienic FRP doors specialist has opened an office in Conshohocken, Pennsylvania
Alan O'Keane, Dortek CEO (back, right) with the US team
Dortek, the Irish manufacturer of hygienic FRP doors, has opened an office in the US. The new branch is located in Conshohocken, Pennsylvania.
Headquartered in Wicklow, Ireland, Dortek has been present in the US market since 2016, when the company established an office in Boston. From this location Dortek has been serving the North American market.
Dortek provides hygienic FRP doors, windows and transfer hatches as well as solutions for maintenance and modernisation to buildings throughout their life cycle.
Dortek's portfolio caters to companies in the pharmaceuticals, food, healthcare, retail and leisure sectors.
"The new office is a fantastic step for the growth and ongoing expansion of Dortek in the US," said Alan O'Keane, Dortek CEO.
He continued: "We have a lot of exciting new projects secured in the region and we want to ensure we enhance our service levels to both existing customers, while also preparing for future growth."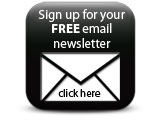 The new Pennsylvania office will be dedicated to offering customers sales, specification and technical support as well as design and project management.
Companies