Dortek invests in Bio Decontamination
Now able to offer cutting-edge vapourised hydrogen peroxide (VHP) fumigation solutions
Following an investment in Hull-based Bio Decontamination Ltd (BDL), Dortek – a leading supplier of hygienic doors to the healthcare, laboratory and pharmaceutical sectors, will now be offering cutting-edge vapourised hydrogen peroxide (VHP) fumigation solutions to its customer base in the UK and internationally.
BDL was founded in 2006 to provide safe, efficient infection control and prevention for many sectors including, healthcare, pharmaceutical manufacturing, life sciences, research laboratories and animal welfare. Mike Aitchison, the company founder, will continue to play a leading role in technical development and day-to-day running of the business.
Dortek says it has invested in BDL because of its unique, patented decontamination process, designed specifically to remove problematic spores. Used either as a proactive, preventative system, or as a reactive solution, the process eliminates the numerous pathogens found in hospitals, pharmaceutical production, research labs, or any facility where sterile conditions are essential.
Unlike traditional formaldehyde or chlorine-based decontamination, BDL's process is very efficient, and facilities can be up and running within two hours of the decontamination process. The hydrogen peroxide is administered as a dry vapour, allowing furniture including sensitive medical equipment to be decontaminated as well, without leaving any harmful residues.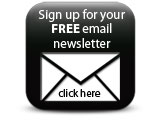 "Investing in BDL is a big step forward for Dortek," said Glenn Hogarth, UK commercial manager at Dortek. "Our hygienic doors are fitted in areas where cleanliness, hygiene and the eradication of harmful pathogens are imperative. These areas often need fumigating, so we are integrating BDL's innovative VHP solutions as part of Dortek's product offering."
Companies