Driving cleanrooms to Denmark
The new cleanroom completed for the multinational company Ferrosan is a truly modular facility – constructed in the UK, installed in Denmark and designed to allow for future relocation. Jelle Hanse, export executive, Clean Modules, explains
Plant skid with air handling unit and associated plant pre-installed in the UK, before installation on top of the modular cleanroom facility in Denmark
The new cleanroom completed for the multinational company Ferrosan is a truly modular facility – constructed in the UK, installed in Denmark and designed to allow for future relocation. Jelle Hanse, export executive, Clean Modules, explains
The cleanroom facility for Ferrosan was completed within a tight time schedule of just 14 weeks. The 325m2 facility was pre-manufactured as a whole in the UK, shipped to Denmark and positioned on site, with final hook-up, finishing module connections and services, commissioning and validation being completed on site in Denmark.
Ferrosan is an international company selling consumer health products and medical devices in more than 60 countries worldwide. The company is continuously looking to offer more innovative and diverse products to its customers. Faced with a tight time line, Ferrosan was forced to consider innovative construction methods to accommodate its latest product line.
Choosing the right location and construction method for a new cleanroom facility can make a huge difference to the programme, budget and end result of a project. Ferrosan conducted extensive research into what construction method would best suit the company's budget, time restraints and user requirements.
Tight timescales
The tight time constraints would not allow for the construction of a new building in the conventional way, and renting existing facilities at an alternative site would add to the running costs of the facility. As a result, Ferrosan opted to construct its new cleanroom facility using alternative methods.
After further research, Ferrosan paired up with Clean Modules, a UK cleanroom company that specialises in the design and construction of cleanrooms, especially using pre-built and modular systems for use worldwide. The modular cleanroom solution is a quick and cost-efficient construction method for cleanroom projects without an existing shell building.
This construction method is based on factory manufacture of the cleanrooms in sections, which are then shipped to site, installed and commissioned.
Clean Modules' modular cleanrooms are constructed with its System I cleanroom panels — composite panels and concrete board within a robust hot-rolled steel frame. On site pad foundations need to be installed and services brought to the cleanroom perimeter. The facility does not contain any timber and unlike cleanrooms constructed within converted timber cabins, these modular cleanrooms feel and behave like a rigid traditional building and have a similar durability.
Optimised construction time
To ensure Ferrosan's competitive position within the pharmaceutical and healthcare markets, time was of the essence. A key benefit of the modular cleanroom construction method is that the facility is constructed as a whole away from site. In the UK, Clean Modules constructed the 235m2 modular cleanroom facility, while in Denmark another site team from the construction company prepared the foundations and converted an existing 90m2 in-situ laboratory into an EU GMP Grade D preparation area. The two areas would later be linked together during installation of the modules.
Along with the modular cleanroom facility, a plant skid module housing the air handling unit (AHU) and associated plant was prepared in the UK. The AHU only had to be connected to the modular cleanroom facility on site. All the AHU equipment was installed and pre-commissioned away from the site; other services were also installed off-site with a plug-and-play system and were plugged in, re-tested and commissioned on site.
Traditionally built cleanrooms require the shell building to be completed first, but as the modular cleanroom facility and the air handling plant were prepared off-site, while the foundation and in-situ cleanroom area were being completed in parallel, construction time was optimised and considerable time was saved.
Time on site costs money, especially when the construction site is in another country and crews have to be sent abroad. Consequently, the ability to construct the facility at Clean Modules' premises, with all the design and construction facilities nearby, resulted in more efficient use of time and reduced labour and specialist trades costs.
Ferrosan operates in a competitive market and being able to respond quickly to market demands is essential to the company's success. Designed with the future in mind, the new facility is flexible, versatile and transportable. To ensure manufacture of the new product can develop in line with Ferrosan's demands, the facility will allow for future extensions and/or relocation of the facility altogether.
Relocation potential
Although it is not planned at this stage to relocate the modular cleanroom facility, it can easily be moved to another Ferrosan site in Denmark or another country. As the facility is designed and constructed to be shipped by road, the services would need only to be unplugged, the modules separated for transport and installed at the new site.
Ferrosan's modular cleanroom facility is designed and constructed in five modular adjoining hot-rolled frames, each at 10.3m long by 4.9m wide and 4m high. Due to the size of the modules, Clean Modules worked with specialist transport companies, such as Abnormal Loads Services, for the transport of the modules from Clean Modules' premises to site.
The Ferrosan modules were delivered in Denmark by a combination of 3-, 4- and 5-axle wafer deck low loaders with private escort cars. The modules were loaded and off-loaded by a 250 tonne mobile crane with a combination of 4 x spreader beams to ensure an evenly distributed 6-point lift.
External view of the finalised modular cleanroom facility at Ferrosan in Denmark
Rigid backbone
The hot-rolled frames ensure easy transport, provide the backbone to the facility and make modular cleanrooms feel like traditional rigid buildings. The steel frames also allow for a more flexible layout, enabling longer ceiling spans and the creation of rooms that are larger than the individual modules.
The modular cleanroom facility for Ferrosan houses a 160m2 EU GMP Grade C production hall that spreads through all five modules. The production hall has a dedicated filling area with uni-directional air flow, for filling the product into its primary packaging. Additionally, the production hall houses a secondary packaging area with two interconnected packaging systems totalling 17m in length.
An EU GMP Grade C product weighing and mixing room with dedicated extract system and an EU GMP Grade C washroom are also housed within the new facility. The facility is linked to an existing building that accommodates an EU GMP Grade D preparation and final packaging area. A pressure plenum ceiling system with fan filter units runs through the five-unit modular cleanroom facility and distributes the air into the cleanroom areas in the module and the existing building.
A plant skid is mounted externally on the roof, on top of the modules, housing the air handling unit and associated plant and is connected to the plenum system. The plant skid also houses the cooling, vacuum, extract and control systems for the modules and production equipment.
The new cleanroom facility is fully compliant with EU GMP cleanroom standards and Danish and European building standards. Initial product trials have been completed successfully. Ferrosan will be conducting further product trials over the next months and plans to launch its new product within a year.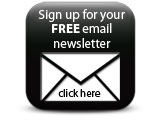 This project has been a fine example of Clean Modules' modular cleanroom solution and will serve as a flagship for other modular cleanroom installations throughout Europe. This facility proves that modular cleanrooms can be factory built away from site, transported and installed and commissioned anywhere in the world in less time and at lower costs than traditionally built cleanrooms.