DuPont launches biobased enzymes for cleaning medical devices
New OPTIMASE range delivers cleaning performance for the entire shelf life of the products with minimal or no stabilisers needed in the formulations
Photo for illustration purpose only
DuPont Nutrition & Biosciences has launched OPTIMASE, a new portfolio of biobased enzymes for medical instrument cleaning applications.
The new range has been designed to deliver optimal cleaning performance in medical instrument cleaning applications while helping customers optimise formulation costs.
DuPont claims its enzymes provide customers with excellent cleaning performance for the entire shelf life of the products with minimal or no stabilisers needed in the formulations.
"At DuPont Nutrition & Biosciences, we understand the unique needs and specific challenges faced by medical instrument cleaning customers," said Sheril Vaidhyan, Global Segment Leader, Industrial Markets and Hygiene, Home and Personal Care, DuPont Nutrition & Biosciences. "Our OPTIMASE enzyme portfolio offers a better, more efficient and cleaner biobased alternative for detergent manufacturers that serve the medical instrument cleaning industry."
One of the key pillars of the OPTIMASE portfolio is OPTIMASE PR 300 L. For Du Pont, due to the innovative protein engineering approach, this liquid protease enables improved stability in liquid detergents. This means it maintains high performance while reducing the need for enzyme stabilizing ingredients, saving formulation space and potential cost.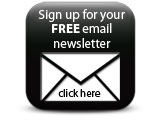 The DuPont Home and Personal Care business produces enzymes that deliver sustainable innovations across a wide range of home and personal care products, especially in the laundry and cleaning sectors.
Featured Companies