Duct maintenance – think of load from the outset
Ductwork maintenance needs are often forgotten when planning new cleanroom facilities. Richard Norman, Managing Director of Indepth Hygiene Services looks at current requirements and the sometimes conflicting legislation within Europe
Ductwork needs to be readily accessible without hazard or obstacles but also needs to be strong enough take the load of regular inspection and cleaning
Access into ductwork to allow regular, comprehensive maintenance and cleaning is clearly of paramount importance for controlled environments. But gaining such access has been a challenge for as long as those in the business can remember. There is no doubt that designers of cleanroom facilities and their installers need to consider cleaning requirements and accessibility when planning the construction and installation of ductwork.
Suitable and sufficient access hatches are essential, for example, to ensure ductwork can be effectively maintained and cleaned throughout the system. The UK industry standard B&ES TR/19 provides guidance on where hatches should be sited dependent on type and location of ductwork. In addition, the ductwork itself should be readily accessible without any hazard or obstacles to cleaning operatives.
It is vital that qualified specialists can gain suitable entry to ensure that ductwork can be cleaned thoroughly to comply with regulations and property insurance conditions. However, it is not just accessibility that has to be a consideration for ductwork designers and installers. One area that can be overlooked, but is vital from an inspection, cleaning and maintenance perspective, is the determination of load. Put simply, the ductwork itself has to be strong enough to safely bear the weight of those doing the inspecting and cleaning. But currently, there is inconsistency between the UK industry and European standards in relation to imposed loads for cleaning and maintenance, and this is one factor that can be seen to contribute to oversights in this area.
Duct before cleaning
The European standard EN12236 Ventilation for buildings – Ductwork hangers and supports – Requirements for strength, introduced in 2002, stipulates that 'consideration shall be given to the loading conditions including ... the additional weight of a person or persons who may gain access to the ductwork for purpose of cleaning or maintenance'. At present, however, the UK industry standard DW144, which was introduced earlier in 1998, does not fully incorporate the European standard requirements.
This can only lead to confusion and increased risk associated with the health and safety of those carrying out inspections or cleaning, as suitable fixing points and calculations to establish potential loads on each fixing are not taken into consideration.
It is, after all, a legal requirement to have general ventilation systems inspected regularly and the findings recorded, with regular cleaning required according to findings and guidance provided by B&ES TR/19 and BS EN 15780. Also, kitchen grease extract systems need to be kept clean to comply with the Fire Safety Order. So, regular ductwork activity equals an increased risk of accidents – a worry for cleaning operatives clearly but also for the facility's owners/estate managers who will have to deal with liability issues and insurance claims.
Duct after cleaning
While it is expected that a review of DW144 is fairly imminent, it is clear that the new standard must make allowances for EN12236, taking into account both manned loading and determined loads on top, as well the issues of thickness of gauge in ductwork construction, structure and support. The final revisions are keenly awaited, but it is surely the case that for the UK, as members of the EU, any European standard is paramount. Any guidelines emanating from the UK should be consistent with that, not only for clarity's sake but also for the safety of ductwork maintenance operatives, and peace of mind of property owners and their estate managers.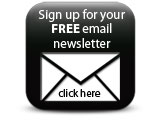 Indepth Hygiene Services is one of the UK's leading providers of duct cleaning and specialist ventilation cleaning services.