Ductbusters launches design and installation service
For healthcare, commercial and industrial applications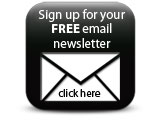 Specialist duct cleaning company Ductbusters, based in Halesowen, West Midlands, UK, has launched a design and installation service for repairs, alterations and extensions for healthcare, commercial and industrial applications. In addition, the firm is offering a bespoke systems service for smaller companies.

'We have always provided design and installation on request and as we have seen demand for this grow over recent years we have taken the decision to launch it formally and offer design and installation as a separate, additional service,' said Ian Wall, Ductbusters' sales director.

Ductbusters has been providing risk assessment and duct cleaning and repair services to the healthcare sector for 14 years and currently works with more than half of UK hospitals.

The Ductbusters team specialises in duct cleaning, ductwork repairs, fire damper drop testing, risk assessment and theatre deep cleaning for the healthcare sector.


Companies