Dust collection system reduces worker exposure to dust
Design and Build | Food | Pharmaceuticals | Regulatory
Bag dump dust collection system works exclusively with the SWECO bag dumper
The bag dump collection system works exclusively with the SWECO bag dumper
SWECO, a separation technology specialist headquartered in Florence, KY, US, has introduced a sanitary bag dump with integral dust collector that is said to reduce worker exposure to dust significantly.
The bag dump dust collection system works exclusively with the SWECO bag dumper, a proven system used to screen material at bag unloading stations.
The dust collection system improves particulate containment by providing substantial vacuum below the bag dump screen rather than above. This pulls dust down and away from the operator, improving airborne particulate flow into the collection system's filters.
The system incorporates a shelf and grate to open and unload the bag as well as an integrated dust removal system with a self-cleaning blower and cartridge filters. Additionally, a magnet can be added to remove tramp metal.
'By adding the bag dump dust collection system to the SWECO bag dumper, you can achieve better workplace air quality, improve housekeeping, and reduce potential health risks,' said Joe Smith, SWECO engineering manager.
Additionally, potential injuries can be avoided because the system is ergonomically correct at a worker's standard height.
Finally, the system incorporates several sanitary features that enable it to be used in the food and baking industry where the dust collector and plenum need to be cleaned between batches. These features are also desirable for the pigment industry to prevent batch-to-batch contamination. The product is offered in 18, 24 and 30in versions.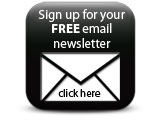 SWECO serves the chemical, food, minerals, pharmaceutical, paper and many other industries with separation, sizing and milling equipment and a full selection of after sales parts and screens.