EAG Laboratories and Attolight announce partnership
Partnership will aim to deliver advanced cathodoluminescence, photoluminescence and EBIC-scanning electron microscopy analytical services to the US
EAG Laboratories, a global scientific services company, and the Swiss manufacturer Attolight have partnered to offer US customers a new measurement service centre in Raleigh, NC.
EAG Laboratories, with its corporate headquarters in San Diego, US, is a wholly-owned subsidiary of Eurofins Scientific, providing testing, analytical and characterisation services to the technology and life science related industries.
Attolight builds fully integrated quantitative cathodoluminescence systems for use in FA laboratories, material research laboratories and in the semiconductor industry.
"The Attolight Allalin CL-SEM4027 is a great example of technology that enables modern industry to push the boundaries of science. It's one more way EAG can help its customers continuously innovate and improve the reliability of their products," said Dr Patrick Schnabel, VP of advanced imaging of EAG.
He continued: "We are thrilled to add this powerful tool to EAG's arsenal of analytical capabilities."
Cathodoluminescence is a non-destructive characterisation method that provides a deeper understanding of material structures and properties than many other available techniques.
The combination of electron and light microscopy reveals ultra-trace impurities and crystallographic defects not visible using other imaging techniques.
The technology is used in a variety of applications, including LED and laser performance and reliability, GaN power transistors, deep UV emitters, solar cell efficiency, plasmonics, geology and biosensors.
Additionally, the tool delivered to EAG will be capable of performing integrated photoluminescence and EBIC measurements.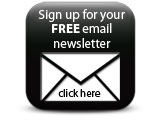 Samuel Sonderegger, Attolight's CEO and co-founder, said: "We are very pleased that EAG has selected our cutting edge, quantitative CL-SEM/EBIC system. This new instrument creates new opportunities for the photonics and materials analyses and wide range of applications EAG handles every day."
Companies