Ecolab expands Greensboro site
New cleanroom manufacturing facility to support the company's Life Sciences solution portfolio in North America
Ecolab's Greensboro campus
Ecolab Inc., the water, hygiene and energy technologies and services giant, has announced the construction of a cleanroom manufacturing facility at its Greensboro campus. The expansion of the North Carolina-based site (US) has been planned to support the launch of the company's Life Sciences solution portfolio in North America.
"This new, state-of-the-art production facility reinforces our commitment to meeting the needs of pharmaceutical and personal care manufacturers," said Beth Simermeyer, Ecolab executive vice president for Life Sciences. "It also reinforces our commitment to the greater Greensboro area, where we've significantly expanded to meet the needs of our growing business."
Ecolab's Life Sciences division provides comprehensive cleaning and disinfection solutions for pharmaceutical and personal care product manufacturers. The company's 3,000 sq ft ISO 5 and ISO 7 certified cleanroom production area for the division's cleaners, detergents and sanitisers will be housed within a new 12,000-square-foot facility. Cleanroom production is expected to begin in the first quarter of 2019.
Ecolab currently employs approximately 450 associates at its Greensboro campus, which produces cleaning and sanitising products for food retail locations and quick-serve restaurants, and expects to add additional positions to support the new Life Sciences cleanroom manufacturing facility.
Earlier this year, Ecolab purchased the former Coca-Cola facility adjacent to its campus for additional storage space. The company also is in the process of commissioning its US$27 million manufacturing facility expansion and nearing completion of a remodel of its research and development facility and technical labs.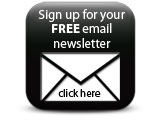 In 2017, Ecolab opened a 36,000-square-foot office building on the Greensboro campus for marketing, finance and other support positions.
Featured Companies