Ecolab reports strong first quarter sales
Latest financial report shows sales increased 10% to US$3.47 billion in the first quarter of 2018
Ecolab, the US-based cleaning and chemicals manufacturer, has reported that first quarter sales in 2018 increased 10% to $3.47 billion. Released on Tuesday (1 May), the financial report states that acquisition and divestiture adjusted fixed currency sales increased 6% when compared to the prior year.
The first quarter financial report also showed that sales to food, beverage and water customers were particularly strong. Sales also performed well to industrial and institutional customers in North America, Asia and Latin America. Ecolab closed 2017 with $14 billion in revenue.
Commenting on the quarter, Douglas Baker, Ecolab's chairman and CEO, said: "We are off to a strong start for the year, as we showed continued good sales momentum in the first quarter across all segments led by new business wins, new products and pricing. These solid sales gains, along with cost efficiencies, offset higher delivered product costs and systems investments, and with a lower tax rate and interest expense, yielded the 14% adjusted earnings per share growth."
Ecolab' CEO said the company remains confident in the outlook for a strong year in 2018. "We continue to expect improved sales and earnings performances in all our business segments to yield double-digit adjusted earnings per share growth through the balance of the year," he said.
Baker continued: "Business momentum has improved, while headwinds from higher delivered product costs remain significant and will throughout the year. However, we believe they peaked on a year-on-year basis in the first quarter, as did our system investment costs.
"Our pricing initiatives are expected to accelerate through the balance of the year providing margin expansion in the second half versus 2017. Additionally, we are developing a comprehensive efficiency initiative leveraging our systems investments which will give us another important means of expanding margins."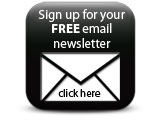 The full financial report is available on Ecolab website.
Featured Companies