Editorial: Technology means business
Murielle Gonzalez, Cleanroom Technology editor, comments on the features making the March issue
Digital edition is available now
What makes your business to thrive? High-tech manufacturing industries such as pharma, medical devices, aerospace and semiconductor require skilled staff as they play a key role in bringing companies' products and services to market. Alongside human resources are the tools these professionals operate and technology is, arguably, the factor that triggers "a quantum leap" from competitors.
Lounges 2018, the German cleanroom trade show, put the spotlight on new cleaning technology (p17) and the winners of the Clean! Awards 2018 demonstrate that new ideas and technologies are a powerful combination. Working in tandem, ideas and technology pave the way to new product development and bring production processes and profitability to the next level.
Technology should be an ally in cleanroom operations. Not just to buck the trend of Industry 4.0, but to reap the benefit of cost-efficiency. A good example is the Irish plastics moulding company, Trend Technologies, which has expanded its production capacity with cutting-edge machinery (p43) and whose €3.5m investment has helped boost process stability and achieve shorter production runs.
In highly regulated cleanroom sectors such as (bio)pharma, technology also gives a helping hand, particularly when it comes to microbial risk analysis. Walid El Azab, STERIS Life Sciences, suggests a life cycle approach (p20) as a strategy to meet the standards for disinfectant rotation. When validating disinfection regimes those companies that have adopted rapid microbial methods using new high-tech equipment have the business advantage of quick results.
The opportunity to speed up processes is a no-brainer. Gilberto Dalmaso, PM Systems, outlines an assay for testing surfaces of equipment, facilities and staff in GMP controlled environments (p39) that is worth investigating.
Debate is positive, so when Andrew Ramage, Cherwell Labs, argues the case for pre-prepared media versus in-house manufacturing (p29) one could also add that outsourcing to providers who have the latest technology in place wins the case.
Undoubtedly, these are exciting times to join the cleanroom industry.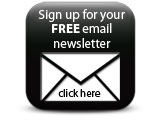 Murielle Gonzalez
Editor