Education at your fingertips online and on demand
The US Institute of Environmental Sciences and Technology (IEST) has made it easy to reduce employee training costs and maximise flexibility by offering some of its online training courses on demand.
Four on-demand videos are currently available for viewing:
• Cleanroom operation cleaning – equipment, procedures, testing; • Cleanroom personnel – rules, regulations and gowning; • Overview of design, certification and flows of cleanroom operations; • Highly accelerated life testing (HALT).
The first on-demand video explains how to clean and sanitise cleanroom surfaces using the housekeeping procedures in IEST's Recommended Practice (RP) CC018. Topics include tools and equipment selection, methods, techniques, frequency and the testing of surfaces.
The second explains the rules, regulations, and disciplines pertaining to cleanroom personnel. The role of hygiene and use of scrubs and building suits are covered as well as gowning materials and procedures.
The third video provides an overview of design, certification and flows. After a review of terms and definitions relating to cleanrooms, it covers air pressure, high-efficiency particulate air (HEPA) filters, and testing and certification based on International Standards Organisation (ISO) standards 14644-1 and 14644-3, as well as IEST-RP-CC006. Other topics include operational flows such as personnel, waste, material, equipment, and products, and the design of gownrooms and airlocks.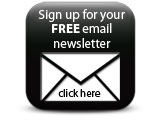 The HALT testing video includes a general overview of HALT testing, the reasons behind it and instructions for how to begin the testing process. Real-life examples are discussed and photos are shown from various tests. www.iest.org