Essentra undertakes strategic expansion in India
Purpose-built, stand-alone facility in Bangalore has the potential to employ up to 100 individuals
Essentra has undertaken a strategic expansion of its activities in India with the formal opening of a new purpose-built, stand-alone facility in Bangalore. With potential employment for up to 100 individuals, the 70,000ft2 site has the capacity to accommodate manufacturing, warehousing and the appropriate commercial infrastructure for all the Essentra's business activities.
The company's successful joint venture with ITC in Filter Products will continue as is, and does not form part of this project.
India is a key opportunity market for Essentra. The end-markets for the company's speciality components, such as healthcare and industrial products, are sizeable and well-established, exhibiting annual growth of up to 20%.
Going forward, Essentra's entire operational structure in India (excluding the joint venture with ITC) will be led by Mr A Narayanaswamy (Narayan), General Manager – India. Narayan, who joined the Essentra Group in 2000, will be responsible for the development of the company's overall business activities in India, and will work closely with the divisional commercial teams in pursuit of the Group's collective objectives.
In the first instance, the new facility will bring together the company's existing manufacturing and sales activities in packaging with its Porous Technologies division, which is entering the Indian market with local manufacturing capability for the first time. In respect of the former, there is scope to expand the product offering into more value-added areas in tear tape, labels and security technologies, while the latter will be seeking to build on its established writing instruments business to exploit growth opportunities in healthcare, nibs, consumer care and speciality filtration. 
Shortly thereafter, Essentra's Components and Speciality Tapes businesses will establish commercial, customer and warehousing capabilities at the new facility.
'The investment in this new facility will provide a platform for the future successful development of all Essentra's businesses in India and, in conjunction with our existing partnership in Filter Products with ITC, underscores the company's long-term commitment to the strategically important and fast-growing Indian market,' said Colin Day, Chief Executive.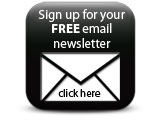 'In addition, by adopting a more focused and category-oriented commercial strategy, with greater in-market responsibility and accountability, we will be even better positioned to serve our customers and to become a more relevant and important partner to them.'
Companies