Eurofins inaugurates Nantes laboratory extension
The lab represents the largest single-site independent food testing laboratory in Europe
Eurofins Scientific, a global specialist in bioanalytical testing, revealed the result on an investment of more than €22m in a new 9,500 m2 extension to its food testing laboratory in Nantes, France, next to the company's first-ever laboratory.
The newly-completed facility brings total size of the campus to 23,640 m2, making it the largest independent food testing laboratory site in Europe, including 4,200 m2 of spare capacity which can be readily used for future growth.
This new site will help Eurofins better serve the food industry in France, as well as throughout Europe, and provide a solid basis to support the Group's strong acceleration in market share gains.
The new laboratory layout is expected to significantly improve efficiency, scalability and turn-around times. The extension will also increase the breadth of service offerings of the various Eurofins companies present at this site. These services include, among others, contaminants testing and authenticity testing.
Eurofins Nantes contributes to ca. 45% of Eurofins' Food Testing revenues in France, processing nearly 1.5 million samples and performing 5 million analyses per year.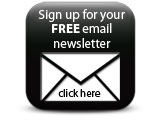 François Vigneau, General Manager for Eurofins Food Testing South Europe, commented: "Eurofins is proud to have completed the Nantes extension project as planned. It is remarkable that in just 30 years, Eurofins Nantes has transitioned from a small beverages testing specialist to a global leader in food, pharmaceuticals and environmental testing. This large investment in laboratory expansion is another demonstration of the Group's strong commitment to always offering its clients faster, more sensitive and more cost-effective advanced testing services."
Companies