Eurofins strengthens Water Testing team in Scotland
Eleanor Murphy has been appointed business development manager and Claire Keel joined as head of quality
Eleanor Murphy
Eurofins, the food and water testing specialist, has appointed Eleanor Murphy as its business development manager to lead its commercial activity in the Water Hygiene market in Scotland.
Based at Eurofins' Water Hygiene Microbiology laboratory in Livingston, Murphy will report to Ben Allison, commercial director.
Murphy joins Eurofins having 20-year laboratory experience and a successful career in microbiology and laboratory management. "I look forward to working closely with the team at the Livingston laboratory to grow and develop the business and enhance the customer service offering," Murphy said.
"This is a really great opportunity to work in a state-of-the-art facility, with Jennifer Trainer, Laboratory Manager, and the brilliant team that's already in place," she added.
In her new role, Murphy will focus on work with water treatment and testing companies, providing microbiological and chemical analysis, and will seek to promote the global capability that exists within Eurofins Scientific and its more than 400 laboratories.
"We've appointed Eleanor with the very specific task of reinforcing our service offering in Scotland, and further enhancing our already excellent customer service record," said Melissa Lane, general manager for Eurofins' UK Water Hygiene business. "I'm looking forward to working with Eleanor, and wish her every success in the role."
Claire Keel
In April this year, Eurofins appointed Claire Keel as head of quality. In her new role, Keel will lead the existing quality and technical team in ensuring that all services meet the highest standards, and that customers are provided with the best possible service.
With a degree in Medical Science and MSc in Quality Management, Keel's career started in microbiology, ultimately holding positions as quality manager in some of the UK's other large contract testing laboratories. She then moved into a general management role running a multi-site water business before leading the set-up of a new sterile service and endoscopy water testing laboratory.
Eurofins Water Microbiology and Water Chemistry laboratories provide UKAS accredited analysis to assess the safety of water in cooling towers, hot and cold water systems, closed systems and recreational waters such as swimming pools and spas.
Eurofins Food and Water Testing UK and Ireland is made up of 10 world-class laboratories and employs more than 300 people. The company is part of Eurofins Scientific, an international life sciences company, which provides a unique range of analytical testing services to clients across multiple industries worldwide.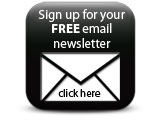 The 5,800 sq m Livingston facility, one of the largest Eurofins testing sites, opened in September 2017 following a £4 million investment. MOre recently, Eurofins invested £1.5 million on a two-storey extension to its laboratory and head office in Wolverhampton and £7m overall in new laboratories and laboratory extensions.
Companies