Euroquartz installs Class 7 cleanroom for UK military oscillator facility
Design and Build | Hi Tech Manufacturing
The room will be used to manufacture high specification quartz crystals and military oscillators in the Somerset, UK facility
Euroquartz has invested in new ISO Class 7 cleanroom facilities in their UK factory in Crewkerne, Somerset. This significant investment ensures that the company will continue to be an important UK military oscillator facility for UK Defence contracts.
It is envisaged that the new improved facility will enable Euroquartz to offer a new range of surface mount products to add to the existing through hole range. The existing products will also benefit from the cleaner environment and will secure UK production for the foreseeable future.
Euroquartz has been manufacturing quartz crystals and oscillators in the UK since 1982 when the personal mobile radio industry was thriving. Since that time they have continued to manufacture high specification quartz crystals and military oscillators in their UK facility in Somerset.
The ambition of the company is to offer a high-quality UK manufactured product to the aerospace industry, which is free from all ITAR restrictions.
"The potential turmoil of Brexit and other world events suggest that the timing to invest in the facility is right," said Director Andy Treble. "It is important to maintain manufacturing in the UK specifically for UK aerospace and military projects."
Euroquartz has AS9100 rev D certification and is a solely owned British company making it a partner suited to the UK defence and aerospace industry.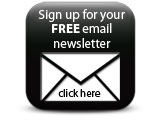 The cleanroom facility is in place and anticipates the new range of 7x5 mm smd clocks will be available in Q3 2019 and is a significant moment for the Euroquartz factory.
Companies