Evonik introduces new disinfectant active Hyprox AS
The launch supports its customers that supply cleaning products with biocide-registration as per the Biocidal Products Regulation (EU) 528/2012, which regulates the marketing and use of biocidal products in the EU
Products containing hydrogen peroxide are used in many applications including as a sterilising agent and in water treatment. Picture courtesy of Evonik
Hydrogen peroxide is used widely as an active substance in the formulation of biocidal products and for the production of the active substance peracetic acid and Evonik is the second largest producer of hydrogen peroxide in the world.
Biocidal products containing hydrogen peroxide are applied in a variety of applications, such as a disinfectant in water treatment, in the food and beverage industry, animal hygiene and also in the area of healthcare.
Hydrogen peroxide has outstanding disinfectant properties and, as a potent antimicrobial agent, is effective against bacteria, moulds and viruses, even at low concentration.
In the European Union (EU), biocidal products are subject to the Biocidal Products Regulation (BPR)(EU)528/2012, which regulates the placing on the market and use of biocidal products in the EU and aims to harmonise the European rules for biocidal products and their active substances.
The BPR is designed to provide a high level of protection for people, animals and the environment and to ensure that products are sufficiently effective against the target organisms. The BPR stipulates a two-step process, in which the active substance evaluation is followed by a product authorisation of individual biocidal products.
With effect from February 1st, 2017, all biocidal products containing the active substance hydrogen peroxide, that are placed on the market and being supported as biocidal products under the BPR, have to be formulated with a technically equivalent active substance.
Furthermore, as of 1 October, 2017, any peracetic acid based active substances have to be produced with a technically equivalent source of hydrogen peroxide as defined in the active substance dossier for hydrogen peroxide.
To meet the demands of this regulatory requirement, Evonik has introduced the new product line HYPROX AS besides the existing product line PERSYNT LC. The active substances HYPROX AS and PERSYNT LC are both approved reference sources as defined under the Biocidal Products Regulation 528/2012.
This portfolio enhancement supports Evonikís strategic focus as a provider of sustainable and environmentally benign solutions. Evonik is dedicated to provide the best products and services to its customers in order to support them in fulfilling the BPR requirements.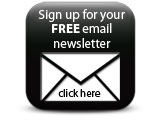 For further information visit h2o2.evonik.com and peracetic-acid.evonik.com
Companies