Exyte plans IPO in Frankfurt
Cleanroom technology specialist to publicly list in the German stock exchange next quarter
Exyte Technolgy, the German engineering, design and cleanroom build and maintenance specialist, said it will publicly list on Frankfurt Stock Exchange next quarter, Reuters has reported.
The company, formerly operating as M+W Group, is owned by Austrian entrepreneur Georg Stumpf. He acquired the group in 2009.
The stock, worth up to €1 billion (US$1.2 billion) is expected to be offered in a deal that could value Exyte at €2.5bn to €3bn, Reuters said.
Exyte CEO, Wolfgang Buechele, told Reuters: "The rise of big data, Internet of Things, autonomous driving and social media needs an increasing amount of hardware to handle digital information. Chip makers are expecting record CAPEX spending in 2019, which is driving our growth."
Exyte's client base spans 20 countries and feature big names in the semiconductor and chip-making industry such as Intel, Micron, Foxconn, Infineon and GlobalFoundries.
The company also delivers climate controlled solutions to data centres for cloud computing as well as life science, food and chemical facilities. Clients in this sectors include Nestlé, Bayer and Unilever.
In 2017, Exyte recorded sales of €2.4bn with adjusted earnings of €108m.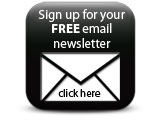 Exyte has said it anticipates revenues in 2018 to rocket 45% to €3.5bn. Reuters reported that the company's forecast is leveraged by a new contract signed in Singapore.
Companies