Exyte reports 34% increase in European sales
The German company conducts the majority of business operations with the Asia-Pacific region
Exyte, the German construction and engineering company, has released its financial report for the first half of 2019. The company continued to grow and improved its profitability despite a lull in order intake.
Compared with the first half of 2019, Exyte increased its sales by 2.7%, bringing in US$1. 93 billion compared to $1.88bn.
Big tickets areas
Advanced Technology Facilities (ATF), in particular semiconductors, remained Exyte's largest segment, increasing sales by 13%. The report showed that though the ATF segment is larger than Exyte's two other strategic business segments, Life Sciences & Chemicals and Data Center, these continued to be important growing markets.
With a slight lull in orders, Europe was a large focus of recent efforts at the company that mainly supplies the Asia-Pacific market. This was positively reflected in a 34% increase in sales in this region year on year in the first half of 2019.
Dr Wolfgang Büchele, CEO of Exyte, said: "We are pleased to see the very positive development in Europe. Driven by substantial semiconductor activities, we succeeded in significantly increasing our sales in this market and doubled our order intake. Europe remains a strategic priority for us alongside the Asia-Pacific region."
Trends
Due to a major project that was awarded in the first quarter of 2018, this quarter still reflected the company's positive growth trend of recent years despite the lower order intake.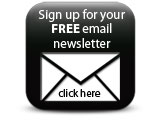 Despite this reduction in order intake, semiconductors are still the main source of business, and Exyte has achieved a significant market position in it alongside pharmaceuticals and biotechnology. However, with megatrends such as e-mobility and energy storage starting to drive growth in the construction of factories for the production of Li-ion batteries worldwide, there may be an income distribution shift on the horizon.
Companies