Facility setup expert opens for business in India
CAI has established business in Bangalore to serve the commissioning and startup needs of the data centre industry
CAI Professional Services India has officially opened for business. CAI is now be able to serve clients in creating facilities for the data centre, pharmaceutical, and biotechnology industries across the Indian subcontinent.
The company's focus on operational readiness and speed to market aligns well with the needs of industry and we expect strong demand for our services.
CAI is headquartered in Bangalore to serve the commissioning and startup needs of the data centre critical infrastructure being developed. Growth plans include satellite offices in Hyderabad, Gurgaon, and Mumbai.
Rich Tree, COO of CAI, said: "Meeting our clients where they are is what has driven CAI's growth and will continue as we support the launch of critical data center infrastructure across India. I'm excited to bring the CAI culture of excellence to our local Indian team."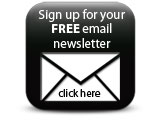 Sam Williamson, Asia Vice President, said: "I look forward to leading a team of dedicated engineers and scientists to deliver mission-critical facilities and manufacturing in India. I know our team is world class and we are truly excited and honoured to drive value to our clients' bottom lines."
Companies