Flexible option for injection moulder
Flexibility and scalability are key to success in today's climate. To help Tex Plastics expand its injection moulding capabilities Connect 2 Cleanrooms came up with the ideal solution
A bespoke automated canopy slides back to allow overhead crane access to tooling
For today's manufacturing facilities a strategy towards cost-effective, lean production comes with an explicit requirement for innovation and scalability. Technical and Quality Director Andy Clarke and Manufacturing Director Dave Kearney, of UK-based injection moulding company Tex Plastics, managed to find both when looking to increase the firm's cleanroom manufacturing capability.
The company's mission to develop higher performing, lower cost solutions for its clients is now complemented with an ISO Class 7/8 cleanroom system that includes automated clean-air 'HEPA-lite' canopies, controllable by a user-friendly touch screen interface.
When considering injection moulding processes, the tool face of the machine is often the most exposed area of the production line and this is the area which often requires the supply of controlled air. A simple way to achieve this is to enclose the full machine in a cleanroom; however, this brings the inevitable challenges of managing tool changes.
Enclosing the machine, mould and crane creates a large environment, in terms of floor space and height. This approach leads to a vast amount of air being unnecessarily processed, having a negative impact on efforts to reduce carbon emissions. Such an approach also increases the potential for contamination and safety issues, as the overhead crane inevitably retains particles and cleaning it is a cumbersome and difficult task – not to mention the hopper creating a mass of contamination within the cleanroom.
A more cost-effective and energy-efficient option is to create a modular cleanroom on castors, which can be wheeled away to provide aerial crane access. While this low-cost option is a practical solution for many, Tex Plastics thought it would create unacceptable downtime because the machinery requires an extensive full clean-down following exposure to the external manufacturing environment. This increases the risk of contamination and reduces the ability to offer a timely response to customer schedule changes.
A tooling solution
To solve these issues – which many production staff have had to compromise on for years – the Connect 2 Cleanrooms R&D team developed within its HEPA-lite range an automated canopy system for use within its cleanrooms.
Through an intuitive user-friendly touch screen interface, Tex Plastics is able to remotely activate actuators that slide sealed HEPA-lite canopies back to allow overhead crane access to tooling. This customer-driven requirement ensures that clean air is supplied at the critical point of production and reduces contamination by significantly limiting the areas of machinery that are exposed to the external environment during tooling changes. This limits downtime for cleaning, reduces risk of contamination and increases productivity.
Figure 1: Schematic showing positioning of the automated canopy
The canopy is a bespoke unit, containing a MAC10XL HEPA filter and is fully sealed to facilitate the re-circulation of the cleanroom's air conditioning. Connect 2 Cleanrooms is also able to build in ULPA filtration for those users looking for higher cleanroom classifications. An LED warning beacon above the control panel visually indicates when the canopy is open, reminding operators to close the canopy prior to new batch production.
This innovative solution features LED strip lighting around the underside of the canopy for extra lux levels, illuminating the tool face for operators. The touch screen interface also acts as a control system, allowing full control of HEPA filtration and lighting levels, as well as monitoring pressure levels and alerting staff if the cleanroom is operating out of specification. All of the pressure data is logged, exportable and auditable, to demonstrate performance and continued compliance of the production processes.
Open, Close, Kill control
Sealed HEPA-lite unit can be opened for pre-filter access during validation
Benches for the packing area supplied by Cleanroomshop.com
Transfer area features a bench with goods in going over the bench and goods out under, plus a waste hatch to dispose of waste without leaving the classified clean area
Injection moulding machines are partially enclosed so that the hopper is kept external to the clean environment as it is a high contamination producing component
There are four zones inside Tex Plastics' cleanroom separated by partitions: two for Arburg injection moulding machines; a packing area and a goods transfer area. If one machine needs decommissioning or servicing, this can safely be achieved without affecting any of the other processes.
The modular design means that additional space can be added to accommodate more machinery or create a larger packing area. This gives clients the peace of mind that scalability and future capacity is achievable when required.
Tex Plastics supplied 3D models of its machines, allowing Connect 2 Cleanrooms to maximise on floor space when designing the cleanroom and ensuring a seamless installation programme with minimal disruption to Tex Plastic's production team. The cleanroom is now fully operational, thus enabling Tex Plastics to meet all thermoplastic requirements for its 'concept to completion' service in a conventional room, white room or cleanroom.
Meticulous project management of comprehensive tooling validation protocols, including scientific moulding disciplines, means that Tex Plastics has the technical capability, and a competitive edge, with a cleanroom production facility operating at maximum efficiency.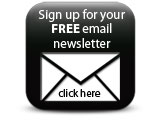 HEPA-lite is a registered trademark of Connect 2 Cleanrooms
Featured Companies