Former Eli Lilly executive joins iOnctura
Michael Lahn has joined the late-stage preclinical immuno-oncology company as the new Chief Medical Officer
Michael Lahn, new CMO of iOnctura
The executive leadership team of iOnctura has been completed following the appointment of its Chief Medical Officer and Chief Scientific Officer. Former Eli Lilly and Astrazeneca executive Michael Lahn will take on the CMO role. Internally, Zoë Johnson has been promoted from Head of Translational Research to CSO.
The late-stage preclinical immuno-oncology company, headquartered in Geneva, develops next generation molecules with dual therapeutic potential in cancer and fibrotic indications. The company's lead project is expected to start first-in-human studies in patients in 2019.
Prior to iOnctura, Lahn worked at Incyte Corporation where he was Head of Clinical Development for Europe. He has over 20 years' experience in oncology clinical development in the pharmaceutical industry, where he was responsible for the development of multiple molecules through early and late clinical development.
Lahn began his career at Eli Lilly, where he first worked in the early phase drug development for anti-inflammatory drugs, including the first-generation antisense oligonucleotide (ASO) aprinocarsen, as well as the development of several novel oncology drugs, including the second generation ASO LY2181308 and the TGF-beta small molecule inhibitor galunisertib (LY2157299).
During his time at AstraZeneca he was part of the Phase 3 development team for registration of osimertinib in non-small cell lung cancer (NSCLC).
Zoë Johnson was promoted to Chief Scientific Officer in 2018. In her previous role as Head Translational Research & Early Development, she shaped iOnctura's preclinical portfolio and successfully prepared the lead program IOA-244 for clinical entry.
With more than 15 years' experience in the biopharmaceutical sector at UCB, Merck and Novimmune, Zoë has successfully led both small and large molecule programs through late-stage preclinical and supported bioanalytical studies of several clinical programs up to phase III.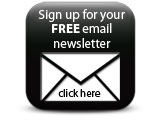 Zoë Johnson, CSO of iOnctura, said: "This is an exciting time for iOnctura as we look to move our first candidate into clinical development. I look forward to working with Michael to accelerate our R&D pipeline, and at the same time exploring novel biology in both cancer and fibrosis."
Companies