French project to create real-time food quality analysis tools is in line for funding
The project is one of several put forward by French biocluster, Lyonbiopole, for future funding
A new project aimed at developing real time PCR as a standard tool for carrying out pathogen and routine contaminant analysis in the food industry has been accredited by the French biocluster, Lyonbiopole and submitted to the 19th FUI Call for Projects, which provides French State and local authority funding.
The objective of the project is to replace the current slow and time-consuming culture methods of analysis with new fast, automated analysis that will enable real time monitoring by molecular biology professionals.
The project, called Robot-PCR, involves various project partners including: ADNucleis, a biotechnology company specialised in the manufacture of rapid and quantified diagnosis kits used in food quality and food safety, ENILV (the National School of Milk and Meat Industries) and ENILBIO (National School of Dairy Industry and Biotechnology), Bonduelle (a vegetable products supplier), and Copalis (a marine ingredients supplier).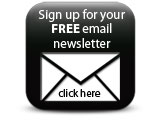 Since 2005, Lyonbiopole has accredited 169 R&D projects, representing a total investment around of €777m and has obtained €312m of public funding.
Companies