FreshDetect files for insolvency
The German food technology startup is seeking investors to scale-up its hand-held device for food microbiological quality testing
After the failure of another financing round in February 2019, the startup FreshDetect from Pullach near Munich has had to file for insolvency.
At the request of the management, the responsible local court in Munich ordered the provisional insolvency administration on 18 February and appointed the restructuring expert Dr Matthias Hofmann as provisional insolvency administrator.
Hofmann was able to initiate an investor process immediately after his appointment. The aim is to find a sustainable solution for the food technology startup, its employees, business partners and customers as quickly as possible.
FreshDetect, founded at the beginning of 2013, has developed the freshdetect BFD-100, the first hand-held device for microbiological quality testing of food.
The BFD-100 is the first mobile hand-held device that can determine the bacterial contamination of raw meat. The measurement is carried out within seconds by fluorescence spectroscopy, without sampling.
At the end of 2018, additional development was required to further develop the technology into a product that is scalable from the company's point of view.
The advisory board and the previous shareholders of FreshDetect decided against financing further development costs. After the management of FreshDetect was unable to conclude ongoing talks with other investors in the short term, the managing directors filed an insolvency petition for the company in February 2019.
Next steps
The insolvency court then appointed the provisional insolvency administrator Dr Matthias Hofmann, a specialist lawyer for insolvency law at Pohlmann Hofmann, a law firm active in southern Germany. Hofmann and his team were able to secure the salaries of the 15 highly qualified team members for the coming months by pre-financing the insolvency money. This also ensures the technical development of the BFD-100 for the time being.
To ensure the long-term success of the company, an investor process has been set in motion to address other potential investors in addition to those already in discussions.
Hofmann said: "Our main focus is currently on finding a suitable investor for FreshDetect as quickly as possible. The M&A process currently permits the involvement of further interested parties, whereby we aim to conclude the process as quickly as possible in order to be able to quickly present a sustainable solution to the team and the customers."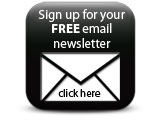 The team around the managing directors Oliver Dietrich and Dr Christoph Wienken continues to work on the future of the patented solution and supports the talks of the provisional insolvency administrator.
Companies