G-CON gains UL508A Panel Shop approval
Certification allows the cleanroom POD builder to independently design and produce UL508A-labelled panels certified to meet the safety standard
G-CON POD mechanical space
G-CON Manufacturing, the producer of prefabricated flexible cleanroom solutions, has announced that UL, the independent product safety certification organisation, has tested G-CON's general purpose industrial control panels and determined that its ability to design and build these meets UL's standards.
Following the test, G-CON has gained UL508A Panel Shop certification by UL Listing standards.
The UL508A certification allows G-CON to independently design and produce UL508A labelled panels certified to meet a known safety standard.
UL's ICP builders programme covers proper component usage, enclosure environmental ratings, wiring and motor protection, safety markings, and conformance to the National Electrical Code (NEC) and Canadian Electrical Code (CEC).
These leads to:
Greater efficiency – Eliminates red-tagged panels at the job site, along with the resulting delays and extra cost
Widespread acceptance – Benefit from the widespread acceptance of the UL Mark by regulatory authorities in every jurisdiction in the United States and Canada
Sid Backstrom, VP business management, commented: "We are so proud of our in-house team for achieving this certification. Our customers asked for this capability and we went to work on it and achieved it. /p>
"G-CON's ISO 9001 certification, this UL508A certification, and the host of Standard Operating Procedures and standard process flows we employ all work to provide a consistent quality product that our customers require," he concluded.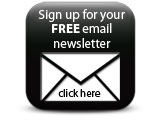 Patrick Dorman, G-CON's automation & electrical engineering manager, led the effort for G-CON and was supported by the in-house electrician team.
Companies