G&K Services sells non-core businesses for US$6.6m
Including direct sales programme business and cleanroom operation in Ireland
G&K Services, a US provider of uniforms and facility services, has sold its direct sale programme business. Separately, the company has also sold its operation in Ireland, which was the company's last remaining cleanroom business.
Total proceeds from the sales were US$6.6m.
These transactions mark the completion of G&K's restructuring efforts that began in 2009. Since then, the company has sold several non-core business units that did not fit its long-term strategy.
'These divestitures allow us to place even greater focus on our rental and direct sale catalogue operations, where we see the company's greatest opportunity for future growth,' said Douglas Milroy, Chief Executive of G&K Services.
'Looking ahead, we expect these transactions will improve G&K's overall profit margins and return on invested capital.'
Although the company is selling its direct sale programme business, it says it will continue to operate its direct sale catalogue business, which provides a large selection of in-stock, ready-to-ship casual apparel, workwear, outerwear, safety gear, and other products.
As a result of the transactions, G&K will recognize aggregate non-cash charges of approximately $13m before taxes. In fiscal year 2013, these businesses contributed total annual revenue of $42m and adjusted operating income of approximately $500,000.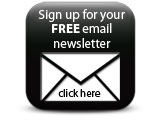 Headquartered in Minneapolis, Minnesota, G&K Services employs nearly 7,800 people serving approximately 170,000 customers from 165 facilities in North America.
Companies