Gemspring Capital acquires assets of US-based HVAC provider Therma
Therma is one of the largest mechanical contractors in the US and a leading supplier in the Silicon Valley market
(r-l) Joe Parisi, (CEO) and Nicki Parisi (CFO) are the founders of Therma which has been recently aquired by an affiliate of Gemspring Capital
An affiliate of Gemspring Capital, a private equity firm in Westport, Connecticut, US, has acquired the assets of Therma Corporation, a leading full-service design-build specialty mechanical contractor that focuses on complex HVAC, high purity process piping and process controls for cleanrooms, laboratories and high-tech manufacturing facilities.
Therma was founded in 1967 by Joe Parisi, the CEO, and Nicki Parisi, the CFO, and has grown to become one of the largest mechanical contractors in the US and a leader in the Silicon Valley market.
The company focuses on engineering, building information modeling, energy modeling, design-build, fabrication, installation and maintenances services for general contractors, construction managers and owners in the technology, biopharmaceutical, data center and semiconductor industries to fulfill their needs for high purity process piping, complex HVAC systems, process controls and other specialty mechanical services.
"Therma has cultivated exceptional relationships with many of the leading technology, biopharmaceutical and semiconductor companies in Silicon Valley through its more than 50-year history of innovation. We think Joe and Nicki have built one of the best specialty mechanical businesses in the country and we look forward to partnering with them to continue building whatever Therma's customers can imagine," said Thomas Zanios, Managing Director at Gemspring.
Geoff Broglio, Principal at Gemspring added, "Therma performed the original mechanical work for some of the founding cleanrooms and semiconductor fabrication facilities in Silicon Valley, and we are honored to partner with the team to continue building on that legacy."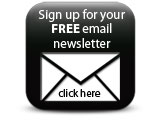 "As we celebrate our 50th anniversary of Therma, we are excited to partner with the Gemspring team to ensure that Therma continues to deliver the same high-quality service that our customers have come to expect. We believe this transition will further enhance Therma's leadership position in the market and give our industry-leading employee base additional opportunities to grow," said Joe Parisi.
Companies