Genesis to double size of cleanroom
Finance | Hi Tech Manufacturing
Invests US$500,000 to increase production capacity
The firm is investing US$500,000 to expand its Class 7 cleanroom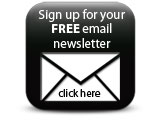 Genesis Plastics Welding, a US contract manufacturer, is investing US$500,000 to expand its Class 7 cleanroom to increase production capacity of radio frequency (RF) plastics welding of medical devices, supplies and equipment.

The Indianapolis-based company is doubling the size of its current medical cleanroom, a controlled environment that meets the medical device cleanroom requirements of an ISO Class 7 Standard 14644 clean zone for particle count testing.

The cleanroom features a number of heat-sealing processes including impulse welding, sonic welding and RF welding of polar and non-polar materials. Thermoplastics heat-sealing of non-polar materials is achieved using the company's ecoGenesis proprietary technology. There is also a gown room that meets the requirements of an ISO Class 8 cleanroom.

"The expansion of our medical cleanroom is an important milestone in our growth initiatives," said Tom Ryder, president and chief executive of Genesis Plastics Welding.

"The medical industry is a key vertical market where Genesis can bring significant value. Our heat-sealing services paired with an ISO Standard 14644 medical cleanroom enable us to provide high quality, FDA-compliant contract manufacturing services to medical device, supply and equipment companies around the globe."

Genesis welds medical products such as surgical instrument covers, medical device inflatable components, oxygen hoods, compression therapy and DVT sleeves, cooling caps, disposable warming blankets, cooling therapy products, fluid bladders and drainage bags.


Companies