German research project to develop plasma sterilisation technique
For thermo labile flexible endoscopes
A Central SME Innovation Programme (ZIM) from the German government for small-and-medium-sized business research will help sterilise thermo labile flexible endoscopes using atmospheric pressure plasma.
The government is funding research involving US-based Plasmatreat and Germany's Cleaning Technology Institute (wfk), which aims to replace existing heat-based sterilisation for medical devices.
'This method uses process gases to kill germs at lower temperatures and is harmless to the heat-sensitive components of endoscopes,' said Alexander Knospe of Plasmatreat.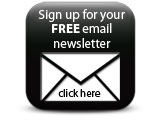 The programme is coordinated by Germany's federal ministry of economics and technology, which has approved €2.3bn in funding over the past four years. The plasma project aims to deliver the technology by 2014.
Companies