Gore introduces 20nm PTFE filter in HDPE cartridge
For bulk processing of high-purity chemicals used in semiconductors and flat panel displays
20nm-rated PTFE filter available in a high-density polyethylene (HDPE) cartridge is said to be a world first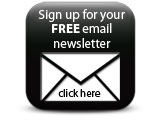 W L Gore & Associates (Gore) has introduced a 20nm-rated polytetraflouroethylene (PTFE) filter that is available in a high-density polyethylene (HDPE) cartridge.

The US firm claims the filter, which is part of a new family of PTFE membrane/HDPE filters optimised for the bulk processing of high-purity chemicals used in the fabrication of semiconductors and flat panel displays (FPDs), is a world first.

Gore says the filter provides the highest particle retention possible while maintaining process capacity. It is available in three retention ratings of 0.1µm, 30nm and 20nm.

Compared with conventional filtration media, the new PTFE membrane technology provides a significantly increased open porous area for fluid flow, and the structural characteristics of the membrane provide a high level of retention.

Combined with the low metal ion and organic extractables of an all-HDPE cartridge, the 20nm-rated PTFE/HPDE filter cartridges enable a drop-in retention upgrade without any sacrifice to existing system flow.


Companies