Greene, Tweed puts new cleanroom at heart of its Centre of Excellence
Design and Build | Hi Tech Manufacturing
Allows for the complete integration of elastomer development for the semiconductor market
Greene, Tweed has opened a new Elastomer Centre of Excellence in Kulpsville, PA, US
Greene, Tweed, a US manufacturer of elastomers and thermoplastics for the aerospace, medical, industrial and semiconductor markets, has opened a new Elastomer Centre of Excellence at its headquarters in Kulpsville, PA.
The Centre is dedicated to the development of new elastomer compounds for the semiconductor market.
The firm has built a 2,200ft2 (around 200m2) cleanroom in the heart of the Centre featuring several new process systems that reflect the highest industry standards for lab capabilities, including: internal mixers; roll mixers; extruders; press systems; post-cure ovens and inspection systems.
Greene, Tweed says the cleanroom allows for the complete integration of elastomer development – from initial raw material mixing & development to final product packaging for new semiconductor compounds. These capabilities, now housed in a single cleanroom environment, allow Greene, Tweed to deliver the highest quality product with industry standard contamination controls.
'Greene, Tweed has a rich history of semi innovation,' says Glenn Doell, Senior Manager Advanced Technology and Business Development.
'Over 20 years ago, we developed the first compound dedicated to the specific needs of semiconductor processing. Today, customers around the world trust our elastomer solutions for their critical semi applications.'
Doell adds: 'Our new Elastomer CoE allows us to develop new compounds in a more agile environment, so we can bring new and more innovative solutions to market faster. We're excited about the many great things that our new CoE can do for us, and more importantly for our customers.'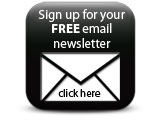 A video tour of the Elastomer Center of Excellence is available here.