Guardtech provides mobile testing labs for COVID effort
The CleanCube comes in three forms, shipping containers, Luton Box Vans and modular buildings
Guardtech Cleanrooms has partnered with Cignpost Diagnostics to provide clients with CleanCube labs for mobile COVID testing units and BSL2 (Bio-safety level two) containment suites
The internal fittings of the CleanCube matching the specifications usually associated with most standard labs and cleanrooms.
Guardtech's Commercial Director Mark Wheeler, who says that the company are turning around their mobile testing units in two weeks per cleanroom.
"We're really honoured to be doing something that is potentially going to help save lives," he said. "Our entire team have worked tirelessly to get as many of these CleanCube mobile testing units and labs out there as possible – as quickly as we can – while maintaining our usual high standards. "We're finding that companies are more conscious than ever about protecting their workforce, and so the demand for our mobile cleanrooms has risen exponentially."
The company also provides products and services including smaller scale quick-assembly ISOPOD cleanrooms and other modular buildings, to comprehensive turnkey design-and-build construction projects.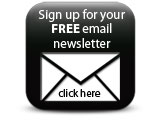 "People are dying because of this horrendous virus – there's no time to waste," he added. "Many businesses simply don't have the time to wait for the execution of detailed design-and-construction projects. They need mobile testing units right away. They need labs now. We can help to solve this problem – and we are helping to solve this problem."
Featured Companies