HRS provides water cooling to Australian pharma manufacturer
A Melbourne facility has been equipped with three heat exchangers for use in the production of sterile liquid medicines
The HRS SP Series has been designed for the thermal processing of Water for Injection
Australia-based HRS Process Solutions, has announced the installation of its water cooling technology in a Melbourne facility belonging to a pharmaceutical manufacturing organisation. The company, a subsidiary of the HRS Group in the UK, equipped the facility with three heat exchangers to cool Water For Injection (WFI), which is used at various endpoints around the site. The name of the client has not been disclosed.
WFI is typically recirculated at temperatures in excess of 75°C to prevent microbial growth. However, product manufacturing requires WFI at ambient temperatures, so the water must be cooled significantly.
The facility produces advanced sterile liquid medicines and uses WFI as the bulk medium ingredient in the formulation of these sterile pharmaceutical products, as well as in equipment cleaning processes.
Commenting on the completed installation, a spokesperson for the client, said: "HRS was awarded the tender contract as they offered the best price, with references confirming the quality of similar HRS equipment was good. HRS also offered the most compact design; that was an important factor due to the limited space available in the plant room.
"At the design stage, the local HRS sales director spent a lot of time working with us to ensure the design and geometry of the units would provide the performance we required and fit within the space available. The new heat exchangers were installed over the Christmas period in 2017 and have provided trouble-free service since installation. We would comfortably use HRS again for heat exchangers in future projects."
The three SP Series heat exchangers that were installed are capable of cooling up to 14 tonnes of WFI per hour from an average temperature of 80°C to around 20°C using chilled water, with a pressure drop of just 0.1 bar.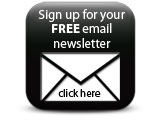 HRS said the units were installed within four months of the first quotation being delivered.