Hardwall Clean Rooms from Cleanroom Expert
Design and Build | Microbiology
ISO 5 - ISO 8
Hardwall cameras offer a clearly defined structure with the help of durable, impact-resistant compartmentalization. Transparent or opaque panels are mounted on a metal structure forming a fixed partition around the clean spaces. This approach is more suitable for areas that require a higher degree of cleanliness (ISO class 5 - 6). The finishing of the walls makes the approach to hardwall and to the lower cleaning classes attractive (ISO class 7-8) attractive because the walls are easier to clean than the softwall ones.
Available options:
UV filter and ESD materials
LED or fluorescent lighting
Temperature control
Transfer charts
Rooms for personal change or material introduction
HEPA or ULPA filters
Simple or weekly automation and alerting operation
Epoxy flooring, PVC or vinyl
Cleanroom Expert is a company dedicated to modular clean rooms and consumables for clean rooms - 100% Romanian capital. We offer you only high quality products and services of the highest level.
The people behind this website have years of experience in the field of high technology equipment for research and development of new processes, years of experience in the field of services for research laboratories and quality control and with experience in the field of clean rooms. This is why we understand not only the need to protect you as a user, but also the need to protect the process or product in the clean room.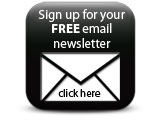 You may not have as much passion for clean rooms (and why would you?), But we are passionate and this means you can trust the Cleanroom Expert when it comes to quality products, quality services and a reasonable budget.
Featured Companies