Healthcare estates could do more to build in protection from resistant microbes
With bacteria building resistance to many antibiotics and new life-threatening fungi being detected in hospitals, Dr Michail Karavolos, Technical Manager, BioCote, considers how antimicrobial technology could help to safeguard patients
European healthcare estates have been slower than other regions to adopt antimicrobial technologies whose use could help reduce the spread of HCAIs
With Public Health England recently predicting that increasing antibiotic resistance could lead to 10 million deaths by 2050 worldwide, plus leading economist Lord Jim O'Neill saying it could also cost the global economy US$100 trillion by 2050 — reducing Healthcare-Associated Infections (HCAIs) can only be achieved by healthcare estate managers being more open to technology that provides innovative property solutions.
The current HCAI regime of infection prevention and control strategies (including hand hygiene, cleaning and training procedures) has long proven to be ineffective — with 37,000 attributable deaths in Europe each year (European Centre for Disease Prevention and Control) and 16 million extra days of hospital stay required, plus annual financial losses of around b7 billion in Europe, according to the World Health Organisation (WHO).
What is more, the built environment is playing a major part in spreading the infection. Healthcare settings particularly, along with other highly populated environments, are a breeding ground because of shared facilities and enclosed environments, circulated air, common contact surfaces and extended mixing. Common disinfectants have limited residual effects and bacteria are rapidly displaying increased resistance to them.
Dr Michail Karavolos,
Technical Manager, BioCote
BioCote Silver Ion Antimicrobial Technology, meanwhile, makes all kinds of surfaces inhospitable to pathogenic micro-organisms. It has a multi-modal action and is effective against a wide range of superbugs, including Methicillin-resistant Staphylococcus aureus (MRSA) and Extended Spectrum Beta-Lactamases (ESBLs) – Escherichia coli, Clostridium difficile and Klebsiella pneumoniae, plus carbapenemase-producing Entero-bacteriaceae (CPE). It destroys up to 99.99% of bacteria, fungi, including invasive Candida species such as Candida auris), and even viruses such as H1N1 and H7N9, through proven protein and oxidative damage, membrane disruption and DNA interference. Along with Acinetobacter and Pseudomonas, CPE has been classed as the most 'critical' group of bacteria by the WHO, because it poses a particular threat in hospitals, nursing homes, and among patients whose care requires devices such as ventilators and blood catheters. CPE also encompasses the likes of Escherichia, Shigella and Salmonella and, having been evidenced to survive for many months on hard surfaces, can cause severe, sometimes deadly, infections such as septicaemia and pneumonia. Furthermore, hospital mortality rates are currently between 40-50%, further lending to CPE's alarming title of 'seriously emerging infectious disease'.
With the numbers of antibiotic resistant bacteria continuing to grow, current methods to control multi-drug resistant pathogenic bacteria are increasingly limited. However, antimicrobial technology can successfully be combined with thorough hand-washing practices and regular cleaning to minimise cross-contamination and become an essential and proactive element of healthcare infection control. Because it does not wear out or wipe off surfaces, it can provide a continuous decontamination effect.
In a 'live' 18-month hospital case study1, BioCote antimicrobial-protected materials regularly demonstrated reductions in bacteria of up to 98%. Results also indicated lower numbers of bacteria on other untreated surfaces, due to the fact that fewer are bacteria being transferred. Therefore using a number of antimicrobial objects in high care settings helps in reducing the chance of pathogen spread to the wider untreated environment and causing disease.
With the range of antimicrobials now available there is the capacity to treat a plethora of material types. Silver ions, with their high efficacy and non-toxic properties, can easily be manufactured into plastics, polymers, paints, textiles, fabrics, ceramics, paper, board and other materials. Numerous data is available from studies confirming that the efficacy of antimicrobial technology in real-life healthcare settings is comparable with that shown in laboratory validation testing. Global awareness is such that in nearly any health facility in almost any location you will now find antimicrobial treated materials.
Demand is typically highest in Asian territories, followed by North America, then South America — with Europe still being the most conservative and slowest to adopt antimicrobial materials as part of everyday surfaces.
Choosing the technology
Healthcare facilities looking to adopt the technology should choose a product containing a regulated antimicrobial that is compliant with the EU Biocidal Product Regulation and US Environmental Protection Agency regulations, plus the additive contained within the product needs to be appropriate for the market sector. It should also be regularly quality control tested to guarantee high levels of antimicrobial performance — and not just during the initial development of the treated product/surface/material.
The additive manufactured into the product should be supplied by an experienced and trusted antimicrobial solutions provider, while the product has to be correctly labelled in line with the classifying, labelling and packaging guidelines for treated articles. Even healthcare facilities with a restricted budget can benefit, because apart from being environmentally and ecologically acceptable and harmless to people, it is surprisingly cost-effective and affordable — simply integrated into any product or surface during manufacture.
If a facility were to embark on a refurbishment programme of a particular department, it could start to make a big difference simply with antimicrobial-treated paint. Key touch points, such as door handles, soap dispensers, grab rails, etc, could also be cost-effectively converted and as this type of technology significantly reduces the potential for stains and odours caused by microbes. Granted, antimicrobial technology does not remove the need for regular cleaning, but it is the best complementary strategy, with integrated antimicrobial protection providing a much more comprehensive and robust solution to contamination within hospitals and other high care facilities.
Reference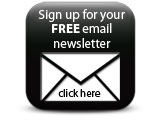 1. Journal of Infection Prevention, 2009, Vol 10: 1, 6-12
Companies