High-speed door meets food industry requirements for hygiene
Also provides rapid opening and closing to help maintain a consistent temperature
sara LBS has developed a Rapid Food Door to meet the requirements for hygiene and temperature stability in the food industry.

Designed to give controlled access into or close off production, washing and storage areas, or to provide entry/exit to transport areas, the Rapid Food Door sets new standards for hygiene, efficiency and user safety, the firm says. It also provides rapid opening and closing to help maintain consistent temperatures throughout the food processing environment.

The door, side frames, top roll and motor cover, and the bottom profile are made of V2A stainless steel and are compatible with standard washdown procedures and aggressive cleaning agents. The smooth surfaces ensure there is nowhere for dirt and debris to accumulate.

The Rapid Food Door meets the requirements for hygiene and temperature stability in the food industry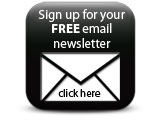 The side frames are hinged to enable thorough cleaning and disinfecting of internal areas, and the side frames are open at the bottom so that cleaning fluids and water can completely run off, eliminating the possibility of dirt and debris being trapped inside. A gutter on the bottom profile prevents liquids from the curtain dripping into the clean opening.

The door has a curtain of clear PVC with vertical reinforcement stripes. A wide range of RAL colours are available on request. An FDA-tested PVC curtain with white reinforcement stripes is also available.

The door is powered by a geared brake motor, which can be fitted on either the right or left side.

For increased hygiene, the door can be equipped with a stainless steel motor and barrel cover, with the barrel cover hinged for cleaning purposes.

The door is equipped with an electrical safety contact edge and a door line photocell as standard. Optionally, a pre-running safety photocell can be installed instead.

In the event of interruption or a power failure, the door can be opened manually using a crank handle.

The Rapid Food Door has been developed to be fully compliant with the hygiene legislation governing the food processing workplace, and with all European safety requirements for power operated doors.


Companies