Honeywell joins International WELL Building Institute programme
The IWBI membership community is a dedicated group of leaders that is united in their efforts to elevate the health and well-being of people at every step
Honeywell has announced its involvement in the International WELL Building Institute (IWBI) membership programme, as a cornerstone member. Honeywell joins like-minded companies from across the globe that are committed to enhancing buildings and communities to help people thrive.
The membership programme at IWBI convenes, celebrates and fosters collaboration with companies and organisations who are leading the movement to advance human health in buildings and communities around the world. This dynamic framework allows Honeywell to tap into IWBI's expansive resources and knowledge and demonstrates the company's alignment with IWBI's mission.
"The IWBI membership community is a dedicated group of leaders that is united in their efforts to elevate the health and well-being of people at every step," said IWBI president and CEO Rachel Hodgdon. "We are excited to have Honeywell join our journey towards building a healthier future."
Creating a healthier building environment to enhance the occupant experience has long been an area of focus for Honeywell Building Technologies (HBT), which recently launched an integrated set of Healthy Buildings solutions to help building owners improve the health of building environments, operate more cleanly and safely, comply with social distancing policies, and help reassure occupants that it is safer to return to the workplace.
Improving the health of building environments by operating more cleanly and safely, complying with social distancing policies, and reassuring occupants that it is safer to return to the workplace
The Honeywell Healthy Buildings solutions can support the needs of any building and features specific solutions for premium commercial buildings, airports, hospitality, healthcare, stadia and education sectors.
"At Honeywell, we are committed to transforming the way every building operates to improve the quality of peoples' lives and this year has shown a greater need than ever to create healthier building environment," said Patrick Hogan, Chief Commercial Officer, Honeywell Building Technologies. "Our IWBI membership is another way we can continue to show our commitment to improving the built environment and help provide the tools building owners and operators need to create safer, more efficient and healthier spaces for occupants to work, learn, shop, travel, receive care and return to life."
Honeywell plans to leverage the multiple IWBI membership benefits, which include opportunities for industry collaborations and access to market updates and quarterly briefings that provide insights into developments at IWBI and the broader industry.
Honeywell's Healthy Buildings Solutions integrate air quality, safety and security technologies along with advanced analytics to help building owners minimise potential risks of contamination and improve business continuity by monitoring both the building environment and building occupants' behaviours.
International WELL Building Institute
The International WELL Building Institute (IWBI) is leading the global movement to transform our buildings, communities and organisations in ways that help people thrive. WELL v2 is the most recent version of its popular WELL Building Standard (WELL), and the WELL Community Standard pilot is a district scale rating system that sets a new global benchmark for healthy communities.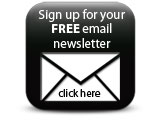 The WELL Health-Safety Rating is an evidence-based, third-party verified rating focused on operational policies, maintenance protocols, emergency plans and stakeholder education to help organisations get back to business. IWBI mobilises the wellness community through management of the WELL AP credential, the pursuit of applicable research, the development of educational resources, and advocacy for policies that promote health and wellness everywhere.
Companies