Hospital IT suites use antimicrobial copper to beat infection
A hospital in Finland replaces desks and keyboards with copper products
The Jorvi Hospital in Finland has outfitted IT suites with antimicrobial copper surfaces
In what is claimed to be a world first, IT suites in Finland's Jorvi Hospital have been outfitted with antimicrobial copper equipment to reduce the risk of infections spreading via frequently-touched surfaces.
Desks and keyboards used by doctors and nurses on an emergency ward were replaced with copper and copper-alloy products and benefit from the metal's inherent ability to kill bacteria and viruses rapidly. Toilet and shower grab rails, door handles and toilet seats in a cardiology ward bathroom were also replaced with antimicrobial copper items.
Hard surfaces can become reservoirs of infection, harbouring pathogens such as MRSA and C. difficile that can be picked up and spread by people touching them. Clinical trials around the world have shown surfaces made from copper and many of its alloys will continuously reduce bacterial contamination by more than 80%.
'We know that healthcare-associated infections can spread via the hands of healthcare personnel, and also environmental surfaces,' said Kirsi Skogberg, Hygiene Doctor at HUS Jorvi Hospital.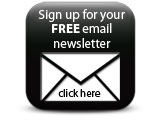 'We identified the most frequently touched surfaces in our hospital's emergency unit and bathroom and replaced them with copper surfaces, which seem promising new tools for augmenting existing infection control measures.'
Companies