Hovione takes first step into aseptic production
Hovione has added aseptic production to its cGMP development and active pharmaceutical ingredients manufacturing with the US$2.5m purchase of an aseptic spray-drying production line, vial filling and back up utilities from Acusphere of Boston, US.
The Portuguese company has bought sterile filtration, aseptic spray drying, secondary drying and vial filling equipment, as well as terminal sterilisation systems, lyophilisation, WFI and clean steam production utilities from the US pharmaceutical company that uses its microsphere technology to develop new and improved formulations of existing drugs. Hovione says the acquisition provides it with access to equipment and expertise for the production of sterile drug substances and products.
'We have been considering aseptic production for some time and today we took the first step,' said Dave Hoffman, head of Hovione's exclusives and particle design business units.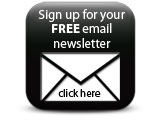 The acquisition adds to Hovione's cGMP spray-drying facilities, which includes lab, pilot and various commercial scale production installations in Portugal, US and Ireland. The company can spray dry milligrams as well as deliver 400 tons/year from its Cork facility, spray drying Highly Potent Active Ingredients and now sterile compounds. www.hovione.com
Companies