IMM Photonics strengthens management
German company has appointed Marcus Gögelein as new head of development and Christian Pritzl as plant manager
Marcus Gögelein
Germany's IMM Photonics has announced the appointment of Marcus Gögelein as the new head of development. Gögelein took on the role in April and assumed responsibility for the entire project portfolio management.
Following his engineering studies in the field of optoelectronics, Gögelein worked in the area of micro-lens development, and gained experience working in a multi-national team both in Germany and abroad.
As an engineer focussing on optics development, he joined our company in 2008 and supervised diverse projects both in fibre optics and around laser-diode modules and collimators.
Starting in 2011, he took over the production management of prototype construction, after which he took charge of the optics development and mechanics in 2015.
Gögelein is highly familiar with the close collaboration and seemingly seamless transition from development to prototype construction within the company.
Christian Pritzl
IMM Photonics has also announced that Christian Pritzl has assumed the function of plant manager at the IMM Photonics. Pritzl has headed the production location in Teisnach (Lower Bavaria) and, thus, is responsible for the personnel as well as the production and quality of the IMM Photonics products.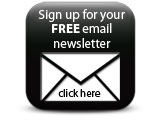 IMM Photonics has been developing new and innovative components and modules in the areas of laser, fibre optics, sensor technology, precision engineering and electronics for numerous customers from a broad range of technology areas since 1992.
Companies