IRM to expand disinfection evaluation across Europe
Design and Build | Food | Monitoring | Regulatory
Plans to take on staff and expand virology laboratory
IRM aims to expand its disinfection evaluation expertise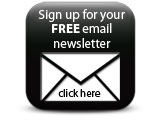 An independent microbiology laboratory that specialises in the analysis of the effectiveness of antimicrobial agents is restructuring its services and embarking on a strategy to become a source of disinfectant evaluation expertise across Europe.

Institut de Recherche Microbiologique (IRM), based in Mitry Mory, France, works with the r&d departments of major pharmaceutical, cosmetics, food and agriculture businesses in France.

Since its creation in 1989, IRM has built its business strategy on two basic themes: specialisation and certification.

The organisation has been accredited to the Comité Français d'Accréditation (Cofrac) and proposes to offer a series of Cofrac-accredited disinfectant tests to European clients.

To give impetus to this stage of its development, IRM is preparing to enlarge its virology laboratory, which has seen an increase in activity following the purchase of new viruses (parvovirus and RSV in particular).

The organisation is also planning to recruit new laboratory staff.

IRM says it is already participating in inter-laboratory work at the European level to optimise methods and best practices in efficacy testing.