ISO standard for compressed air purification
Hi-line Industries, the UK manufacturer of high-quality compressed air purification equipment, has been working closely with the British Compressed Air Society to produce a best practice guide for the filtration and drying of compressed air
Compressed air purification equipment from Hi-line Industries
can provide compressed air to ISO 8573.1:2010 quality standards
The international standard for compressed air quality, ISO 8573:2010, is the primary documentation to facilitate compressed air system component selection, design and performance measures.
The ISO standard introduces a simple system of classification for the three main contaminants present in any compressed air system: particulate, water and oil. Whenever the purity of air required is specified the standard must be referenced and then the class for each contaminant listed in turn.
For example, compressed air to quality class 2.2.2 would be equivalent to a maximum particle size of 1 µm for solid contaminants, a pressure dewpoint of -40°C or lower and 0.1 mg/m3 of compressed air of oil content filtration.
Hi-line Industries provide a wide range of energy efficient compressed air equipment to meet ISO standards including compressed air dryers, nitrogen and oxygen generators, filtration equipment, condensate systems, heat regenerative adsorption dryers, membrane dryers, drains and service kits.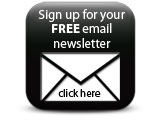 All equipment is suitable for use in a broad range of industries ranging from food, beverage, pharmaceutical, medical, dairy, automotive, electronics, breathing air, general manufacturing and engineering requirements.
Companies