IVF innovator appoints new Chief Scientific Officer
Dr Peter Svalander
In a move to reinforce its executive team, Swiss Anecova has appointed Dr Peter Svalander as Chief Scientific Officer.
Anecova works with scientists and clinicians in the area of assisted reproductive technology (ART) with the objective of developing more natural approaches to ART.
Martin Velasco, founder, chairman and CEO of Anecova, said: "we are delighted to welcome Peter Svalander as our new Chief Scientific Officer. Being the founder and former CEO of Vitrolife, he is a recognized pioneer in embryology and the IVF field."
"He brings a unique expertise, both in the clinical treatment of infertile patients, and on the research and innovation side, especially in relation to fertilisation and early embryo development, which are instrumental to capture the full potential of Anecova natural procedures."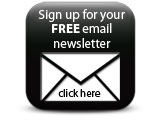 Svalander said: "I am delighted to join Anecova as CSO, a technology pioneering company that, in the field of fertility treatment, has the woman's fertility well-being at the core of its innovation. A device and procedure that can bring conception within the natural female environment will be beneficial to the prospective parents and potentially also to the children conceived through IVF technology."