Immodulon appoints new CSO
Effective immediately Thomas Kleen will take on the role within the senior management team
Immodulon, the immuno-oncology company, has appointed Thomas O Kleen, PhD, CSO of the company, with immediate effect.
Kleen has over 15 years' expertise working within the biotechnology and pharmaceutical industry. His strategic focus is on the monitoring of Cell-Mediated Immunity and Bio-markers during cancer immunotherapy, inflammatory disease, vaccine development and detection of adverse immune reactions during drug development.
Kleen has also designed immune monitoring technologies (that are both International Organization for Standardization (ISO) and Good Laboratory Practice (GLP) compliant) for companies and government institutions as well as advising on their appropriate use. These approaches help both increase the success rate of, and de-risk, modern clinical trials. Kleen most recently served as Executive VP of Immune Monitoring at Precision for Medicine (previously Epiontis GmbH), USA. Prior to that, he was Director of Business and Technology Development at Cellular Technology, USA.
Kleen serves on the editorial board of the Journal for Immunotherapy of Cancer and is a member of the Society for Immunotherapy of Cancer (SITC) and the US FDA Task Force on Immunotherapy Biomarkers, which focuses on the unique issues related to immunologic monitoring assays, as well as novel methodologies for assessing the immune landscape in cancer.
Kleen earned his Doctorate in Biology with a speciality in Immunology and Virology from the Julius-Maximilians-Universität, Germany.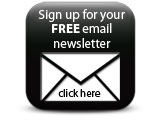 Dr Jaap Kampinga, Chief Executive of Immodulon, said: "I am delighted to welcome Dr Kleen to the senior management team as our new Chief Scientific Officer. Thomas brings significant knowledge and strategic expertise in the development of cancer immunotherapies. He has a proven track record in supporting drug development which will be invaluable to Immodulon as we work to further advance Immodulon's lead candidate, IMM-101."