India publishes registration guidelines for biocides
Guidelines allow for registration of biocides only for their use in paints
The Central Insecticide Board and Registration Committee (CIB&RC) of India has published guidelines for the registration of biocides used in paints, Chemical Watch has reported.
An overhaul of India's regulatory regime for biocides has been expected for years. The CIB&RC formed an expert group in 2015 to draft guidelines for the use and registration of biocides in paint.
The released guidelines allow for registration of biocides only for their use in paints. In these cases, registration requirements are less onerous than for other biocides.
The biocides registrations are only allowed in strictly limited conditions, namely where:
the biocide is used only as a paint or thin-film preservative;
the biocide or one of its chemical components, known technical grade active ingredient (TGAIs), do not have potential agricultural applications; and
there are no label claims that the paint kills or repels insects, inhibits mould or reduces smells from bacterial growth.
Thomas Mueller, managing director of Auxilife Scientific Services and an expert in the field of biocides and pesticides, told Chemical Watch: "If a technical grade active ingredient (TGAI) can be used as a biocide or plant protection product, the data requirements of pesticides will apply."
"The clear objective of the rules is to avoid misuse of biocides in agriculture", Dr Mueller added.
Chemical Watch said "the difficulty of registering biocides for use in paints and adhesives without also meeting requirements for their use in agriculture was raised as a concern of UK companies in the UK-India Joint Trade Review in January".
The 12-page guideline document lists 54 requirements for submission for paints where biocides are used as preservatives and whose biocide ingredients have no agricultural application. These include requirements for new biocides that cover testing for dosage limits, product stability and performance under India's climatic conditions.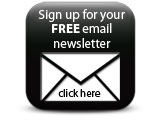 The guidelines were published as part of the minutes of CIB&RC's June 2018 meeting. The document is available online.