Inert launches powder filtration systems
New technology has been designed for industries that require special handling considerations
Inert's powder filtration systems
Inert Technology, a US-based manufacturer of hermetically sealed systems for air, moisture, and gas sensitive processes, has developed a new range of filtration solutions for additive manufacturing and other industries that require collection and disposal of particles and particulate that may be reactive, corrosive, or otherwise require special handling considerations.
Branded PF-1, PF-2, and PF-3, Inert's powder filtration systems can be integrated into its PowderShield enclosures or sold separately for retrofitting into existing systems.
Safety features include a quad HEPA filter cluster to collect reactive powders, water passivation of particulate, isolation valves, and an electrically grounded design that prevents static electricity build-up or potential ignition of particles.
Other features include an easily accessible lockable cabinet, stainless steel piping, 60 CFM blower, and magnehelic gauge to display pressure and indicate when filter needs replacement.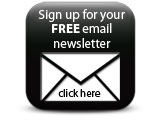 Inert said its PF systems are the latest addition to the growing line of additive manufacturing solutions offered by the company.
Companies