InfraTec builds new cleanroom in Dresden
Design and Build | Hi Tech Manufacturing
The 400sqm facility will house production of optoelectronic components
Managing Directors Matthias Krauß (right) and Matthias Heinze (middle) symbolically strike the last nail at the topping-out ceremony
German company InfraTec has said that construction work on its new 400sqm cleanroom progresses well. The facility will house production of optoelectronic components.
Headquartered in Dresden, InfraTec GmbH is an infrared sensor and measuring technology company. Privately held and founded in 1991, the company employs more than 200 employees and has its own design, manufacturing and distribution capabilities.
The new site, located in Gostritzer Strasse, features two areas. The core of the first area is the 400sqm cleanroom.
"With the completion of the cleanroom building and the purchase of additional machinery and equipment, our production capacity will increase by one third," said Dr Matthias Heinze, Managing Director and responsible for the infrared sensor division. "Energy‐efficient air conditioning technology and modern production control will provide the perfect framework," he added.
The second area is located on the upper floor directly above the cleanroom. On a usable area of more than 500sqm, various office space for individual and group work as well as lounge corners for spontaneous work meetings are being created.
"Our goal is also to noticeably improve the working conditions for our employees in the cleanroom and office area with this extension. They should find first‐class working conditions, enjoy coming to work and feel comfortable", said Dr Matthias Kraus, Managing Director and responsible for the infrared measurement technology division.
Largest investment in the company's history to date
A total of €10 million will be invested in the expansion of the business premises, and InfraTec said this project is by far the largest investment within the twenty‐seven years of the company's history.
The investment project, which is also InfraTec's commitment to the TechnologieZentrumDresden (South) site, will be supported by the Sachsische Aufbaubank with funds from the "Improvement of the Regional Economic Structure" (GRW) funding programme.
Construction began in January of this year. The construction work is right on schedule, in the agreed budget and the construction progress is currently even ahead of schedule.
Speaking at the topping-out ceremony that celebrated the completion of the shell of the expansion, Dr Heinze said: "Being able to celebrate together here today is largely based on your skills and diligence, and we can look forward to completion on schedule in August 2019."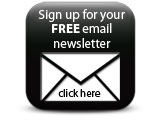 Start of production in the new cleanroom, as well as the move into the office floor, is planned for September 2019.
Companies