Interscience offers 2000mL sterile sample bags for microbiology
They are suitable for use in pathogens research, as well as Listeria Monocytogens and Salmonella research
Interscience has added a new range of 2000mL sterile sample bags for microbiology to its portfolio to improve the sensitivity and security of pathogen tests.
The bags are suitable for pathogens research, Listeria Monocytogens and Salmonella research.
The French firm says the bags offer improved efficiency for large samples of up to 375g in a more convenient format than the larger 3500mL bags. They are also cost effective for sample pooling such as 5 x 25g samples.
This dimension enables analysis of 375g of E.Coli 0157:H7 375g samples diluted to 1/4; 5 x 25g samples pooling of Salmonella diluted at 1/10 or 100g at 1/10; and 125g samples of Listeria Monocytogene diluted at 1/10.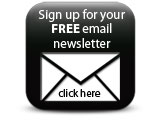 The new 2000mL bags are compatible with the Interscience DiluFlow gravimetric dilutors range, the JumboMix 3500mL lab blenders and a full range of accessories, and will ensure quick, safe and cost-effective microbiological analyses, the firm says.
Companies