Irema Ireland says coronavirus PPE demand echoes SARS and swine flu
While still in its infancy, The 'Wuhan Coronavirus' has already seen an increase in demand and a ramping up in production at Irema's Irish facility
Irema Ireland, Ireland's surgical and respirator mask manufacturer is seeing echoes of 2003 and 2009 with the spread of the 'Wuhan' Coronavirus. The virus which originated in the Chinese city of Wuhan in mid December has seen people present with pneumonia like symptoms and led to the shutdown of the city's transport network in attempt to stop its spread.
In 2003 the SARS virus saw unprecedented global demand for the Irema Ireland disposable 'Facemate' face mask as medical professionals looked to protect themselves from infection and halt the spread of the virus. History repeated itself in 2009 with the global Swine Flu pandemic necessitating greatly increased production to meet the requirements of medical professionals across the global.
While still in its infancy, The 'Wuhan Coronavirus' has already seen an increase in demand and a ramping up in production at Irema's facility in Killmallock, Co Limerick, as medical professionals and the general public look to ensure they are taking every precaution to ensure the virus doesn't spread.
There is an over-reliance of the industry on one geographical supply source - China
"Global and national authorities are now in full-fledged preventative mode with demand for surgical and respirator masks far outweighing available supply, partly due to the scale of the threat but also due to the over reliance of the industry on one geographical supply source – China," Irema said on its website.
Many supplier of facemasks have been issuing statements to customers, warning of shortages and prioritisation of remaining stock.
For Irema, the Facemate FFP3 Respirator Mask is the product most in demand as it offers increased levels of personal protection for people working in environments where harmful particles pathogens and aerosols present a danger to their respiratory system and long term health. Respirator type masks offer a face seal solution that provides greater protection to the healthcare professional than a standard surgical mask.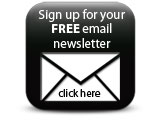 Irema Ireland has been in operation in Kilmallock, Co Limerick since 1985 and opened an additional manufacturing facility in Thailand to help service its growing international customer base.
Companies